Have been having a really nice time in
#Fredericton
,
#newbrunswick
. Staying with Carol Airst and her husband Simmy, great hosts.
Today we visited the Lord Beaverbrook Art Gallery, drove around town, and talked about our kids and histories.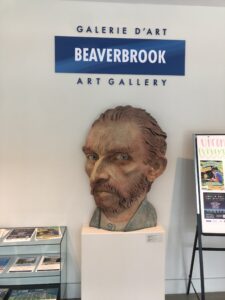 Crazy coincidence: these folks have a winter place in Florida, and are neigbours with my uncle and aunt! So we called my aunt in
#Toronto
and all had a good laugh.
THE NON-PROFITS I AM RIDING FOR
Please donate directly to the campaign of one or more nonprofits I am riding in support of: