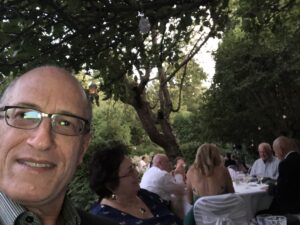 MY DAUGHTER'S WEDDING, AUG 27
My beautiful daughter, Stacia, got married on Saturday, August 27 in Thornhill. She wed her wonderful fiance, Jacques, in a lovely ceremony. I served as the officiant: their legal marriage was looked after in Quebec (they live in Montreal).
Congratulations (felicitations!) to the super-loving bride and groom!