I've been in a frenzy this past month as the departure date – June 25, 2022 – races toward me. Planning a 2,000 kilometer ride as a first-time long distance cyclist is no mean feat. I've been prepping like a whirlwind ror my ride!
Here are some of the things I've been doing:
Trying to find places to stay along my route
Plotting the route based on what previous riders have done
Coordinating with several nonprofit organizations (NFPs) I'll be raising funds for
Creating GoFundMe campaigns for each of the NFPs, securing their input and approvals
Riding my bike to get in shape! (duh)
Ordering equipment online and visiting bike stores – like a kid in a candy shop, my eyes are bigger than my wallet
Creating this brand new website (DemocraCycle.ca)
Phew! Not to mention attaching reflective tape to everything associated with my bike. Picking out clothes. Begging for accommodation on WarmShowers.org and CouchSurfing.com.
The Causes I'm Supporting
So far I'm collaborating with two great Canadian nonprofits. Am working on a third. Note that I have no affiliation with them other than I'm fundrasing on their behalves.
Canadian Anti-Hate Network (AntiHate.ca): Countering hate across the country.

Mosaic Institute for Harnessing Diversity: Dismantling prejudice.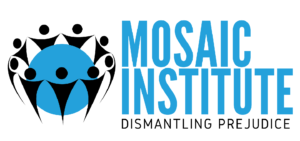 Please consider donating to one or more of the causes. Together we can help build a stronger democracy!