Vaudreuil-Dorion, Quebec, July 30 2022
My cycling from Montreal to Vaudreuil-Dorion took longer than planned. Google Maps pulled one of it's worst tricks on me. I was in a small town on the way to motel I'd booked for the night. They had a great fish and chips place there, and bought a dinner to go, wrapped in a box I tied to the top of my bike bags.
Google kept telling me to turn right – right into the canal! So I rode another six km before Google said "Make a U Turn." Like, NOW? After going 6km out of my way (past a lovely science facility set in a field, mind you). Well. I had to turn back. Rode through that town again. The restauranteur saw me and eyed me quizically. Then I found the bridge I had to take, to a basic motel for the night.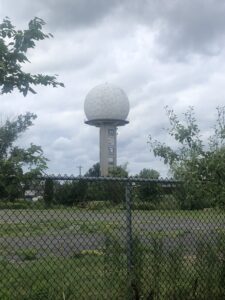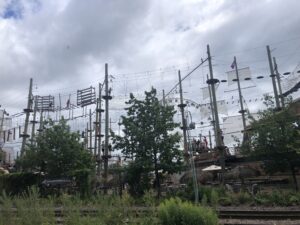 Into Ontario! Hawkesbury, July 31 2022
I'd heard of Hawkesbury before, but had never been. It was a typical small town in many ways. Only it's very close to the Quebec border. And most of the population still speaks French there. I was able to find some Middle Eastern food not far from the inexpensive (though serviceable, and a block from downtown) Airbnb. Nearly walked into the wrong unit at first, and got screamed at. Poorly marked doors, was the excuse I made.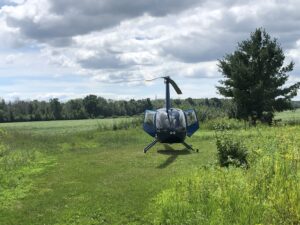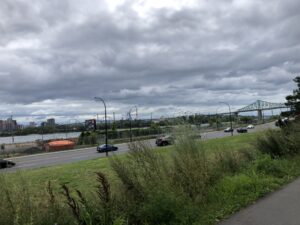 Rockland Ontario, Aug 1 2022
As a teen I recall seeing a friend wear a T-shirt saying Rockland on it. He said a relative from Ottawa had given it to him. I pulled into Rockland's suburban realms after managing to avoid rain clouds. Stayed at a townhouse Airbnb. The host let me make breakfast the next morning with his ingredients, which was nice of him. Then again, he'd forgotten to leave the key for my arrival, made me wait outside, and so he kind of owed me, I guess.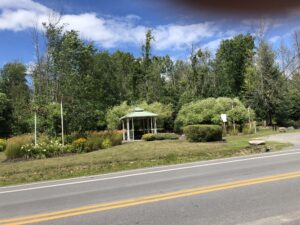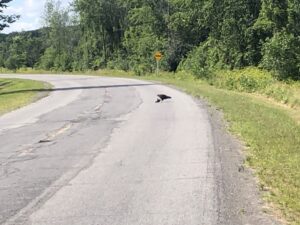 Ottawa Was Really Nice: Aug 2 – 5 2022
Spent three days in the seat of our federal government .Lucked out in Ottawa with my Airbnb rental. It was right downtown (Centertown), a few moments' walk to restaurants and groceries. Not too costly. There was even a bike store around the corner, which quickly tuned up my gears for free, as I bought my third back-light of the trip (yep, first two bounced off my bike over extended rough terrain, too few zip ties).
Last time I was in Ottawa was maybe 15 years ago. I was there as a speaker at a conference of career advisors. What's different now? The downtown core seemed more like Toronto. Loud traffic all over. People don't look at each other or nod when passing one another on the street. Granted my area was a little sketchy. Lots of colourful street people, and this morning one raging screamer-man howling profanity.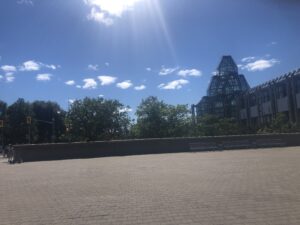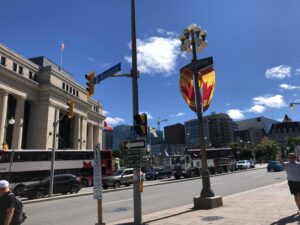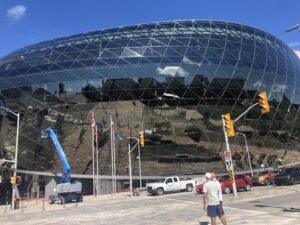 My rental unit had its own little outdoor courtyard, right next to a busy intersection but partly occluded by shrubbery. I ate most of my meals out there at the table. Also it's where I sat with my laptop, scheduling the rest of my trip back to Toronto. Can't believe I'll be back in a week and a few days!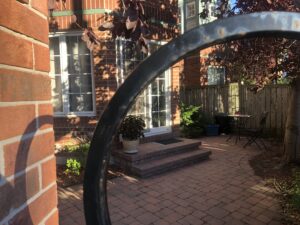 Plus I can't believe how hard it was to find lodging that didn't want to gouge you for $200 or more for the night. Peak season really has put the squeeze on available places. Hours of hunting convinced me to ride along the Highway 7 route in the province's interior, versus going to Brockville, then Kingston, etc.
Something unexpected happened when I went down to Wellington Street, in front of the Parliamnent buildings, to interview people about their views on democracy. If you've seen any of the short interview clips I've posted here, the folks I've filmed have been quite willing to have me post their opinions to YouTube.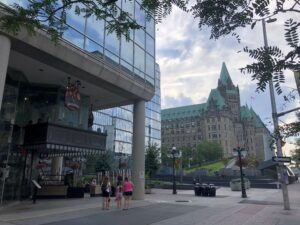 But yesterday evening, quite a few people refused to be videoed. Even some fellow cyclists, who I thought would be more sympathic, as well as a guy who claimed to do this sort of thing himself on social medai. Oddly, the did want to talk politics. Only not while being recorded. That was frustrating. Also my iphone 8 – now battered, bruised and dusty from the ride – for some reason cut out, without me realizing it, during two really good interviews. They are lost causes.
I refused to leave Ottawa without at least one probing DemocraCycle interview in the can. So I approached the owner of the Airbnb. At first she said she didn't have much to say. Yet once we got going she actually had some powerful views; on how the
#convoy
of earlier this year had really upset many locals, how Covid misinformation has taken hold. Now I have to splice two segments together before posting it. Damn you, camera!
Tomorrow…on to lovely Perth, Ontario.